Fame Residences Is The Home You Deserve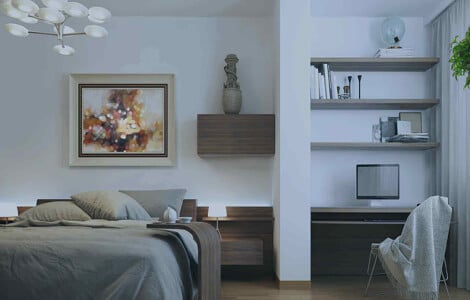 Looking for the perfect home isn't really as hard as it really seems. Do you need a residential unit which offers you unbelievably convenient offers and amazing amenities? Look no more because Fame Residences is ready to provide you the home you deserve to invest on. From its name itself, Fame Residences is famous for its impeccable features which will definitely make you feel like you are on the A-list at all times. This outstanding project of SMDC is known because of the various benefits it sustains for every homeowner. This esteemed residential development is located at the busy and lively city of Mandaluyong. Surrounded by the greatest possibilities and a helpful environment for every growing family, take a look at the top five reasons we have prepared on why Fame Residences is perfect for you.
Fame Residences is strategically located at Brgy. Highway Hills, Mandaluyong City, Metro Manila. This is certainly a win-win disposition for you because it is just practically nearby EDSA. Transportation won't also be a problem because the MRT Shaw Boulevard Station is just a few walks away from your place. For other commuting options, buses, jeepneys, and tricycles are easily available for you to get around the city. Furthermore, Fame Residences is like a business spot for professionals who are just starting. The location is something to be thankful for because it is just nearby other business-centered cities such as Ortigas, Makati, and Bonifacio Global City. As for your personal needs and leisure, Fame is surrounded by abundant choices you can choose from. For shopping and entertainment needs, Tiangge sa EDSA, Greenfield District, and Crossing Department Store will fulfill the shopaholic in you. As for the importance of education for starting families, prominent schools are also just around the block such as St. Paul College Pasig, Highway Hill Christian School, and Lourdes School of Mandaluyong. Your cravings will also be satisfied in terms of the various restaurants and food places you can enjoy around.
For your dose of sport-related activities, the PhilSports Arena, Ynares Sports Arena, and Capitol Commons can easily help you with that. Everything that you need is basically at reach with Fame Residences!
Fame Residences is a one of a kind experience as it brings you incomparable comfort while taking pleasure in luxury. With its expected completion getting nearer by the moment, more and more inquiries are piling up so we can't wait to leave a spot for you. The first tower is set to be finished by the 3rd quarter of 2019 while the second one is due in the 1st quarter of 2020. The overall lot area of Fame Residences is 18,907 sqm with 4 spiraling towers covered in gold designs completing that vibe of elegance. It is made up of 39 floors and a common podium. The spacious towers offer a lot. As for Phase 1, it has a total of 2,420 units almost ready for occupancy. The Tower 1 and 2, on the other hand, has 1,210 units each to cater all the prospected homeowners. You can also choose from various kinds of units depending on your preference. A Family Suite Ledge is suggested for a bigger number of occupants while you can opt for a Bedroom Unit with Balcony for an inspiring view you can enjoy.
If there's one thing that Fame Residences could swear by, it's the fact that their jaw-dropping facilities will definitely win your heart. First, the Grand Lobby will definitely astonish you every time you enter the vicinity. You will truly feel the celebrity treatment everyone's talking about with Fame Residences. Their Function Room will benefit you when it comes to family gatherings or special events in your life. Who said you still need a hotel venue? Fame Residences has got your back! The childhood memories of your kids will be nothing but amazing with the amenities prepared for them. A safe Playground and a Kiddie Pool will ease your worries while you spend your time relaxing at the Lap Pool. After a fun day with your family, heartfelt conversations can happen as you wander around the Outdoor Lounge of the residential development. Last but not the least, who would have thought that you can have a Walk of Fame in your home? A refreshing walk with the lights and breeze will motivate you to a better living. Imagine all that ease you can achieve? That's the magic of Fame Residences.
4.) Safety and Security Is The Number One Priority
Fame Residences highly values the security of you and your loved ones that is why the whole place is assured to keep you out of harm's way with its most advanced technology for safety measures. You will have this confidence that you are protected through the 24/7 security personnel around the place. Only the highest-quality CCTV cameras are also installed in the most strategic places. For emergency purposes, all the towers have 4 elevators each as well. Several fire exits, backup power generators, and a sprinkler system is also available for your assurance. Your safety is Fame Residence's main concern.
5.) Affordability with Quality
What more can you ask for than a world-class home with the most reasonable prices? Fame Residences adjusts with your financial capabilities with its flexible payment methods and options. You dream home in the metropolis is one of the greatest investments you can have without making it a burden in your pockets. The payment terms can vary from paying spot cash to deferred cash payments. It all depends on you. How easy would all of that be, right? You can contact SMDC for more information about their offers and you will be surprised on how much you can save. In a retrospect, that is what Fame Residences is aiming for. To give you the most vibrant home without the hassle. Be in the spotlight now, experience the Fame excellence and enjoy life to the fullest!