5 Reasons to Live in Fame Residences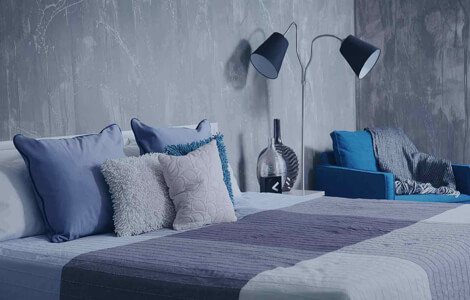 When it comes to the scouting the perfect condominium unit along EDSA, SMDC's Fame Residences needs to be on your list. Bound by Shaw Boulevard and EDSA, this prime development occupies a prime piece of land in the heart of the metro. The four- tower development will have 39 floors each, and the building's aesthetics exude sophistication and class. Covering a total land area of 18,907 square meters, this development promises to live up to your expectations when it comes to living the life in a busy metropolis. Nothing beats living in Fame Residences and here are five reasons why.
Superb Accommodations
When it comes to facilities and amenities, Fame Residences offers nothing but the most advanced technology and top rated choices. Aesthetically, the building rivals neighboring structures in the vicinity –the façade screams of a sophisticated home and the interiors reek of elegance. More than just beautiful building, residents can also look forward to features designed for their convenience.
There are four elevators in each tower to make it easier to get to your floor. You can say goodbye to water shortage since there is a centralized cistern tank. In case of a power outage, you will still have enough electricity to power up some outlets and keep the lights on.
Interesting amenities in the building includes a swimming pool and a kiddie pool, a sunken garden, and a playground. There are also amenity lobbies and a function room. All these things could help you and your family has fun even if you are just staying at home.
Center of Commerce and Entertainment
Mandaluyong is an industrial and business center, and a lot of popular local and international companies are located in the area. Professionals who wish to dodge the hassle of commuting to and from their workplace would do well in one of these luxurious units. The location is a big factor when you are looking for your new home and being close to where you work gives you a big advantage. Aside from allowing you more time to sleep in, your day won't start with a stressful commute or a long drive.
Top BPO companies such as Convergys and Accenture have offices located around the area. San Miguel Corporation's main office is also close to the vicinity. Corporate buildings do not begin to cover the points of interest in the area. There are tons of big hotels and shopping destinations. SM Megamall and EDSA Shangri-la are two places to kill some time while visiting shops.
When your folks or friends are in town, you can check out some of the cool accommodations in the area –they don't even have to go far to find a play to stay. EDSA Shangri-la has luxurious rooms and impeccable amenities. For those who are looking for something more budget-friendly BSA Twin Towers which is located just across SM Megamall has several rooms to choose from.
Bonus Tip:
Drop by Policarpio Street during the Christmas season. The neighborhood transforms into an enchanting place during the Yuletide season due to the lavish Christmas light displays and Santa Claus decorations.
A Community That Embraces a Healthy Lifestyle
Fame Residences is not just an awesome place to put your feet up after a tiring day, this urban home comes with facilities to help you live a healthy lifestyle. Just because you are living in the metro doesn't mean you can just skip on exercise. The development has a fitness facility so you can work out without going far from home. Since there is an adult pool in the building, you can always do a few laps to burn calories.
Being surrounded by a community that encourages residents to live a healthy lifestyle is another advantage. The local government inspires its residents to exercise and stick to a healthy diet. There are several fitness events in the community and regular exercise programs during the weekend. Joining the rest of the community in pursuing a healthy way of life is certainly more fun if you join everyone else.
Safety is Always a Top Priority
Fame Residences puts safety first. Security guards are posted at the building's entrance all day long. On top of this, CCTV cameras are placed in certain areas in the building premises. An automatic sprinkler system is installed in different units and common areas, and there are several fire exits in the building.
Security inside the building is not the only thing that will set your heart at ease- Fame Residences is located in an area where the local government is concerned about the safety of the people too. Policemen patrol the streets to make residents feel safe.
Designed for Families
Urban living can be a big challenge for any family. Fame Residences is a good starter home whether you just got hitched, living with a sibling or expecting some family to come over from time to time. Coming over your place would be more fun while swimming at the pool, hanging out on the deck or enjoying one of the many amenities in Fame Residences. Kids can enjoy playtime in the kiddie pool or the playground.
Mandaluyong is also home to notable educational institutions such as Rizal Technological University and Jose Rizal University. Access from Fame Residences to premiere educational institutions is not a problem. The development is close to MRT Shaw Station which has an interchange station for LRT Line 2 at Cubao Station and with LRT Line at Taft Avenue Station. Aside from MRT and LRT, there are also other forms of transportation that will take commuters directly to the University Belt.
Another great reason why Fame Residences is one convenient place to stay is the accessibility to transportation. Whether you are living your home at 8 am or 2 am, you still have a lot of ways to get home to your destination.
There is no reason why living in Manila would be inconvenient when you have a home that has so much to offer. With its strategic location, awesome community, and accessibility to all parts of the metro, Fame Residences is an enviable address.